Shoes from the Shepherd Program began over 10 years ago at the Prescott United Methodist Church.  This outreach ministry is designed to help low-income families with school-age children in the area start prepared and ready for a successful school year.  Chino Valley UMC has participated in the program since 2018.
This year presented a challenge with COVID-19 and the distribution of gifts was held in Prescott.  At the time, Chino Valley was not able do anything at the church.   Prescott UMC donated items to us for our area.
The CVUMC Missions Team packed 38 gift bags containing a $25.00 gift card to Target, books, bibles, and other items.
We were able to donate to our own CVUMC family member's children and to the Homeless Children's Project in Chino Valley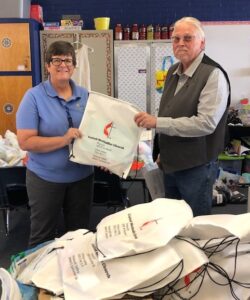 In 2021, Chino Valley United Methodist Church plans to organize an outreach event specifically to the Chino Valley area's low-income children.